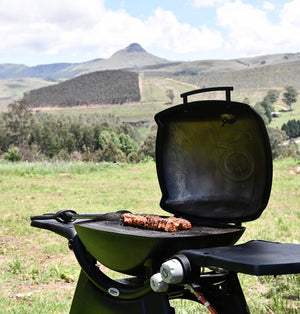 Using only the finest cubes of farm-raised pork belly, our pork belly espetadas are mouth watering and tender. The cubes are marinated using a special blend of herbs and spices and are packed ready to put on the braai.

Cooking instructions - Pan fry: Heat a little olive oil in a pan, place the marinated espetada into the pan, cooking for 10 minutes per side until cooked through.
Bake: Preheat oven to 180C, drizzle the espetadas with olive oil and place in a roasting pan. Bake for 30 minutes until steaks are cooked, turning halfway through.
Braai: Drizzle the espetadas with olive oil. Place the espetadas directly onto the braai grill,
turning frequently until golden brown and cooked through