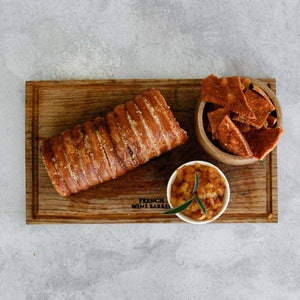 Our loin of pork is the perfect choice for carving generous slices. With a delicate  texture and a more-ish depth of flavour, a Dargle Valley loin is perfect for those who prefer slightly less fat with their roast but enjoy a good amount of crunchy crackling.
Cooking instructions:
Oven: Roast the loin of pork for 15 minutes at 240C to give the crackling a head start. Turn down the oven to 180C and roast for 35 minutes for a 1kg joint. (Cook for an additional 20 minutes per kg). Leave to rest uncovered for at least 20 minutes.
This product:
- Hormone and antibiotic free meat
- No added MSG
- Sustainable meat
- 100% South African