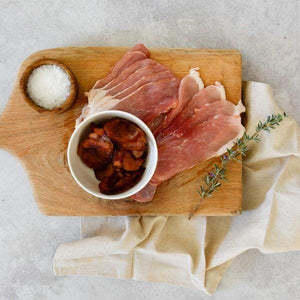 Our shoulder bacon is lightly wood-smoked . The rashers are big enough to fit perfectly into a bacon and egg roll.
Cooking Instructions:
Pan-fry: Preheat a pan over a medium heat. Lay the bacon rashers into the pan and cook until golden and crispy.
Roast: Lay bacon rashers on a nonstick baking tray. Place in a preheated 180C oven and bake until golden and crispy.