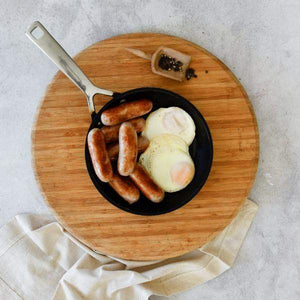 Our Banting sausage is gluten  . Wrapped in a natural casing, they are perfectly spiced and healthy for you and your family.
Cooking instructions:
Panfry: par-boil for 5 minutes, pour off the water, add a little olive oil and fry over a medium heat until brown and cooked through.
Oven: Place sausages on a roasting tray, drizzle with olive oil and bake for 30 minutes at 180C, turning halfway through.
This product:
- No gluten